Change Your Life with a Smile Makeover
The definition of a smile makeover is different for every patient. At Chester Hill Dentistry, your new smile is customized to your oral health needs, whether it involves advanced dentistry treatments, cosmetic dentistry treatments, or both. Dr. Chi Fu are prepared to help you achieve the smile you've always wanted, and the good oral health you deserve.
Do I Have Time for a Smile Makeover?
The word "makeover" is easily misinterpreted as something that takes a long time to achieve. A smile makeover, however, can sometimes be completed in as little as one visit to your Chester Hill dentist. Sometimes the makeovers take two or three visits. Ultimately, no patient ever regrets the time they invested in recreating their smile.
Am I a Good Candidate for a Smile Makeover?
The only thing you need to be a candidate for a smile makeover is a desire to have healthier and better-looking teeth and gums. Age is irrelevant. Your smile doesn't need to be in great disrepair to warrant a smile makeover. A one-hour teeth whitening treatment qualifies as a smile makeover if you walk away feeling refreshed and like the best version of yourself.
Every adult qualifies for a smile makeover, though it is important to note that some patients require a little more TLC. If you are suffering from gum disease or serious decay, these problems will need to be addressed first. You can't build a new structure on a shaky foundation. Getting your gums back into fine shape is necessary to ensure that whatever cosmetic dentistry or advanced dentistry you have done afterward will be long-lasting.
What Kind of Smile Makeover Should I Get?
The condition of your teeth will dictate what treatments are best for your smile makeover. Your Rye cosmetic dentist will present you with the most logical options for your smile makeover so, together, you can determine the most efficient and cost-effective way to get the results you want.
If you have any of the following oral health complaints or concerns, there is a treatment to address it:
Bleeding gums
Broken teeth
Changing face shape
Cracked teeth
Chipped teeth
Discolored teeth
Gapped teeth
Jaw pain
Loose teeth
Misaligned teeth
Missing teeth
Silver fillings
Sore or painful gums
Stained teeth
The goal for every smile makeover is to create a smile for the patient that complements their features. Your teeth will be made the right size, shape, and color so that they suit you and become the focal point of your face. Here are just some of the procedures often included in smile makeovers:
Say Yes to a Customized Smile Makeover from Your Rye Dentist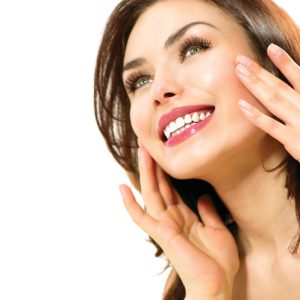 Quite often, dental patients require serious intervention in their oral health because they have waited so long to visit the dentist. Whether it is anxiety or finances that have kept you away from the dentist, know that your oral health is just as important as the rest of your health and well-being. How well you take care of your teeth shows others that you take pride in your appearance and that you know how important it is to have a good smile.
It is possible to have the smile you've always wanted. Your smile makeover will be personalized to you, whatever your time constraints, budget, and oral health needs. It is never too late to take better care of your teeth. Your Rye dentist can get you back on track so that your mouth is healthy and clean and prepared for a life-changing smile makeover.
Contact us today to make an appointment with Dr. Chi Fu to get on the path to a new smile and a new you.