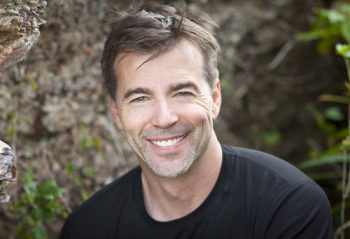 If you're a man or woman of a certain age, you may be lamenting all the ways your body is betraying you. One of the top complaints of adults? Old-looking teeth. Deteriorating oral health – cosmetic and functional – is a common side effect of aging but, thanks to porcelain veneers, living with teeth you don't love isn't necessary. In fact, with the right Rye dentist on your side, you can look years younger with a personalized smile makeover.
Fix All Your Cosmetic Dental Problems with One Procedure
You don't have to live with teeth you don't love. No matter what aesthetic complaints you have about your smile, porcelain veneers can be the cure. A versatile and comprehensive cosmetic dentistry solution, veneers correct multiple issues at one time.
When patients consider their teeth unsightly, they're usually complaining about one or more of the following things:
Stains
Discoloration
Yellowing
Chips
Cracks
Gaps
Misalignment
Short teeth
Misshapen teeth
Broken teeth
Designed and applied properly and carefully, porcelain veneers should last for decades. That means you'll have a gorgeous, white, celeb-worthy smile for years to come.
The Anti-Aging Properties of Porcelain Veneers
Porcelain veneers revitalize a patient's appearance. When your teeth are white, natural-looking, and healthy, you will automatically take a few years off your face. Plus, when you're proud of your teeth you are more likely to show them off, smiling and laughing and speaking when you might have otherwise kept your mouth closed.
Your teeth say a lot about who you are. Being ashamed of your teeth or embarrassed by your smile can affect you personally, professionally, and socially. Think about it: A permanent self-esteem boost thanks to a smile makeover? If you're changing your wardrobe, your weight, or your hair, these refreshed elements will make you feel great, but nothing will make as big of an impact as a white smile, or make you look as young.
What many patients don't realize about veneers is how they also reshape your face in a flattering way. The way that veneers sit on your teeth allow your lips to bump out ever so slightly, making your lips look fuller and younger – after all, collagen is one of the first things to start going as you age and lips take the brunt of that collapse. Veneers can also minimize the appearance of fine lines and wrinkles.
Personalized Porcelain Veneers
Just because veneers shield and correct multiple cosmetic complaints all at once, that doesn't mean they're one size fits all. In fact, that's the beauty of veneers – they are completely customized to the patient. Your smile, mouth, the color of your existing teeth, translucency, even your face shape, are all taken into consideration when your Rye cosmetic dentist is evaluating and creating your new smile.
Not only will veneers make you look younger than your years, they make your smile work better too. If you've always had issues with food getting stuck in your teeth or developing cavities because of overlapping or misaligned teeth, veneers will correct these issues.
Renew your confidence, turn back the aging clock, and find out if porcelain veneers are right for you. Schedule your consultation with Dr. Chi Fu at Chester Hill Dentistry.