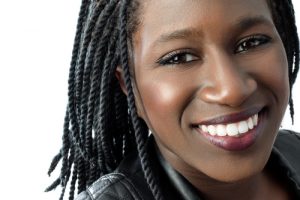 With the number of over-the-counter products available for whitening teeth, it would seem like this process is simple and foolproof. However, not all products work for all people, and sometimes those DIY options won't make a dent in your stained teeth at all. Professional teeth whitening provided by your Rye, NY, dentist will give you the kind of bright, white smile you're looking for. But there are a few things you need to know about the procedure first.
1. You may not be a good candidate for teeth whitening.
Not everyone is suited for professional teeth whitening. If your teeth are naturally yellow, not even powerful bleaching agents will make a difference. But don't despair! In situations like this, there are other cosmetic dentistry options for whitening your teeth. Porcelain veneers or Lumineers may be your best option, plus you'll not only end up with white teeth, but teeth that are straight and uniform in size and color.
2. You need healthy teeth first.
Teeth whitening is a one-stop solution for whitening teeth, but you must have a good foundation first. Any decay, cracks, gum disease, or other oral health issues will need to be addressed before you'll be ready for bleaching. Whitening is the icing on the cake and usually one of the last procedures completed in a multi-procedure smile makeover.
3. Teeth respond differently to whitening.
One of the reasons people are dissatisfied with over-the-counter whitening solutions is because they don't get an even result. If you have a crown, an onlay, or dental bonding, for example, the whitening will not affect the color of the tooth. Plus, teeth naturally have variations in color. Professional whitening is more targeted, and your dentist will know how to whiten your teeth for a consistent result. Some teeth may require other aesthetic solutions to get a complete and natural look.
4. You may have sensitivity to the whitening gel.
Your dentist will take precautions to make sure that your gums are covered during your whitening treatment to avoid the side effect of sensitivity. There are people who are simply more sensitive to bleaching agents, another reason that store-bought whitening treatments can be unsuccessful.
Professional whitening is more than surface cleaning.
Over-the-counter whitening strips and toothpastes can get your teeth whiter, but the results are usually temporary. Most of the time, these products merely remove surface stains to give your teeth a whiter and brighter look. Professional bleaching truly disintegrates stain molecules for deep-down whitening.
Get the White Teeth You Want
No matter what cosmetic dentistry solution you ultimately choose to whiten your teeth, one fact remains: It's still critical to take good care of your teeth with daily brushing and flossing and visits to your Rye dentist every six months. Teeth whitening is a powerful treatment, but its permanence depends on your diligence in tending to your oral health.
If you're eager for whiter teeth, schedule an appointment with Dr. Chi Fu at Chester Hill Dentistry to learn more about the cosmetic dentistry options that are right for you.