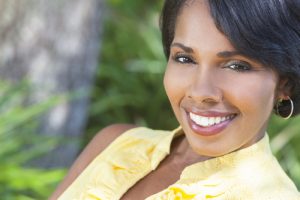 Plenty of people want their teeth to be whiter. Figuring out the most effective and economical path to get there can be frustrating. The right answer will depend on how your teeth look now and where they need to go to achieve the look you want. Teeth whitening may be the right choice for you.
The Beauty of Professional Teeth Whitening
Your teeth work hard. They endure the demands of biting and chewing, and they soak up the color from the beverages you drink along with sauces, berries, and other stain-creating foods. If you've reached a point where you can't stand your dull tooth enamel and you have exhausted every over-the-counter whitening product with no success, it's time to consider professional teeth whitening.
There are two types of pro teeth whitening available from your Port Chester dentist: in-office teeth whitening and take-home whitening kits. If you choose to have your teeth whitened in the office, you'll leave with a smile that is up to eight shades whiter than it was. The powerful whitening bleach used in a professional whitening treatment cannot be matched by any drugstore product.
If you still prefer to whiten your teeth in the privacy of your own home, your dentist can provide you with a take-home whitening kit with the same strength whitening gel with far less room for user error. Your teeth won't be whitened as quickly as an in-office treatment which only takes an hour, but with patience you'll get to a gorgeous bright smile.
Beyond Teeth Whitening
Some patients do not qualify for teeth whitening. If their teeth are yellow within the dentin and their enamel is thin, they will always have the look of yellowish or off-white teeth. When your enamel looks like this, your best option for a white smile is porcelain veneers.
Veneers conceal everything you dislike about your teeth. Not only will you end up with the whitest smile you've ever had, your teeth will have never been more beautiful. Veneers cover up all the imperfections in your smile – misalignment, gaps, chips, misshapen teeth, and more. In other words, veneers get you as close to flawless as possible.
Porcelain veneers are a major investment in your smile and appearance. Patients who opt for this cosmetic dentistry treatment from an experienced Rye, NY, dentist never regret it. If you're seeking a more economical way to whiten your teeth, dental bonding can work for you.
Tooth bonding is a non-invasive and fast way to correct stains on your teeth, especially if you only have a few troublesome tooth stains or discoloration. The bonding process only takes about 30 minutes per tooth to complete and results in that fully white smile you want.
Get a Customized Smile Makeover for White Teeth
Whitening your teeth may seem like a one-size-fits-all endeavor, but it's not. Hardly anything is one size when it comes to cosmetic dentistry, and that's the beauty of it. Every smile makeover is customized to your very unique dental needs, so you can get natural-looking upgrades that are just right for you.
Learn more about teeth whitening, porcelain veneers, dental bonding, and other cosmetic dentistry procedures that can give you the white smile you want. Schedule a consultation with Dr. Chi Fu at Chester Hill Dentistry in Rye.